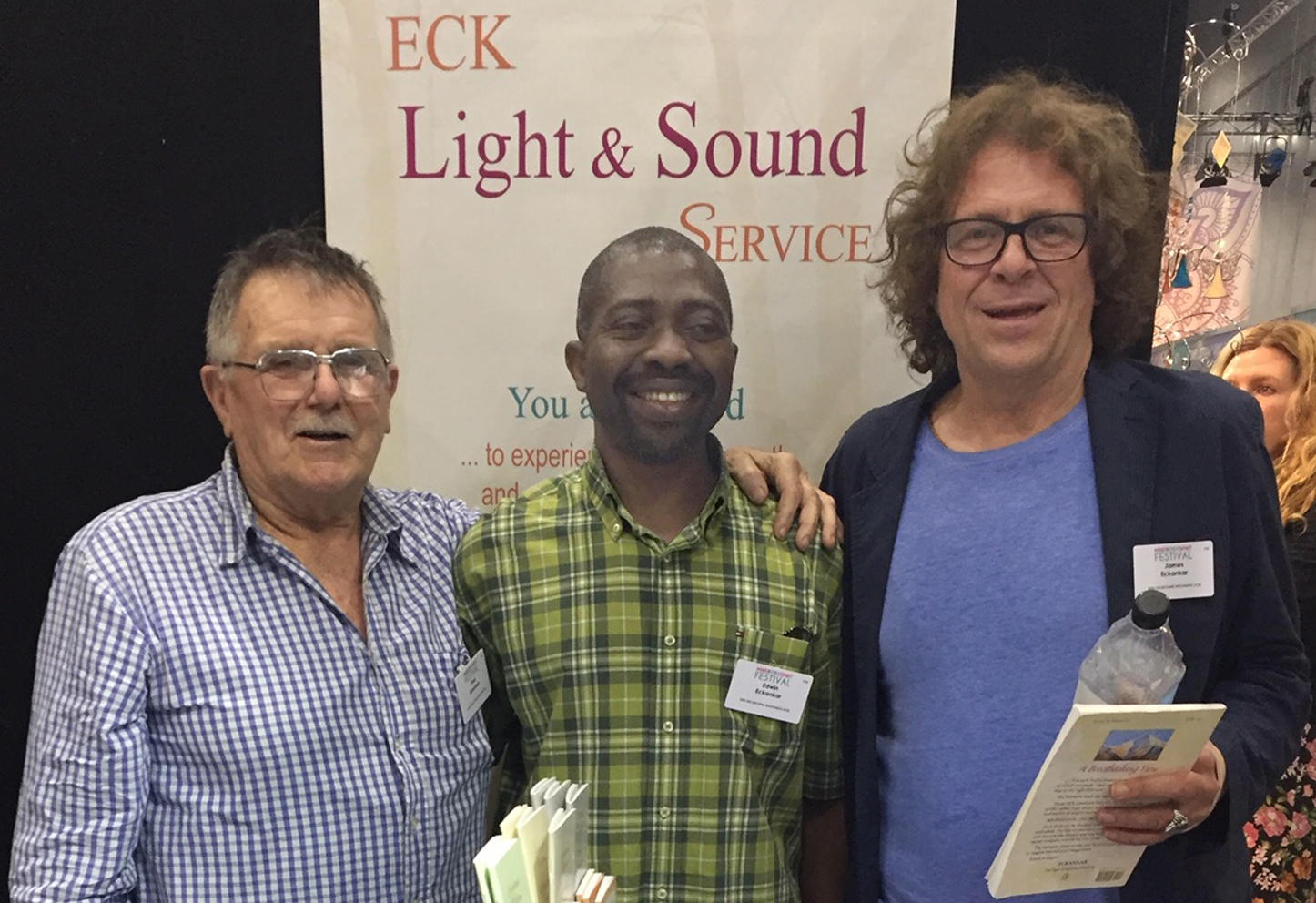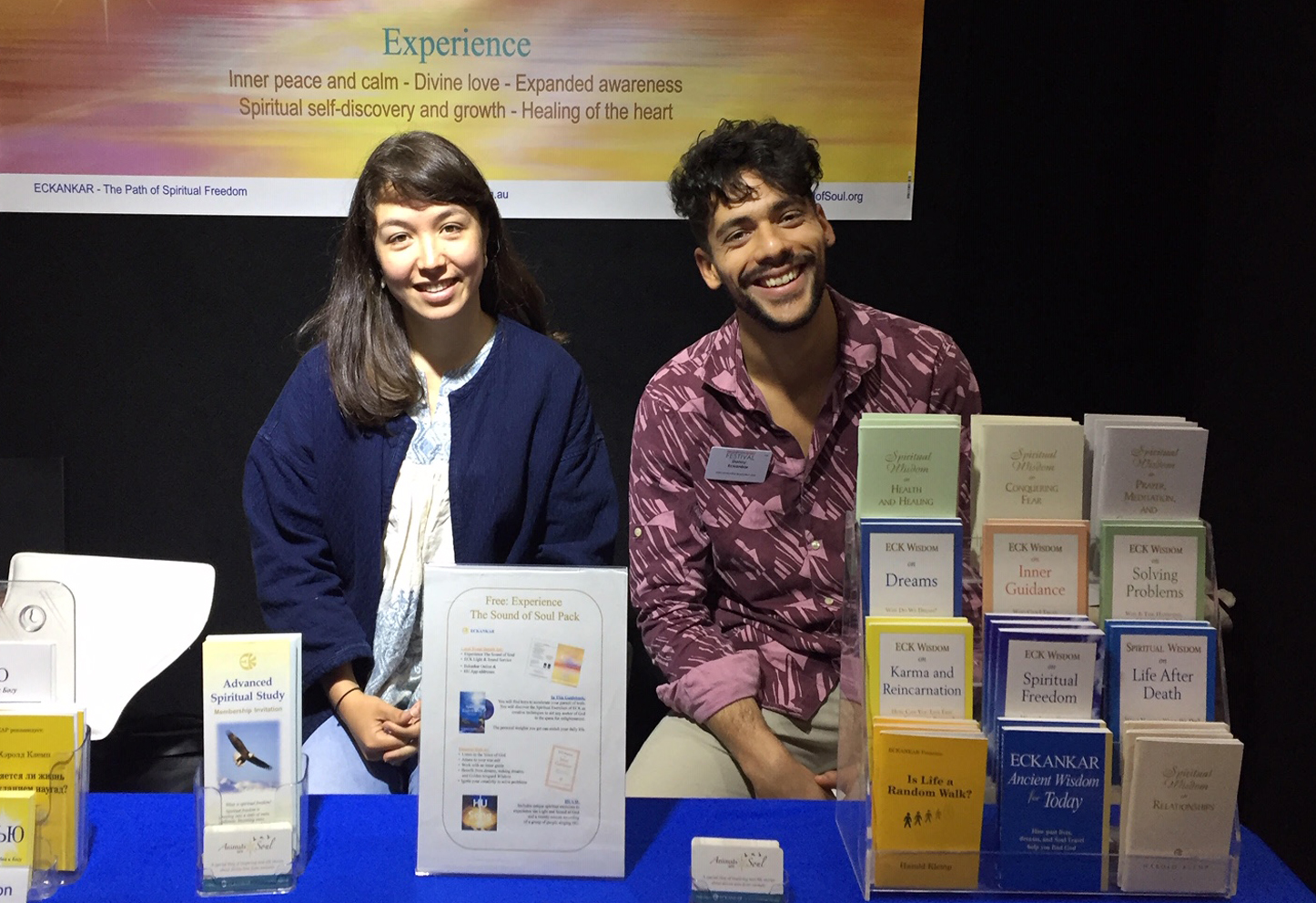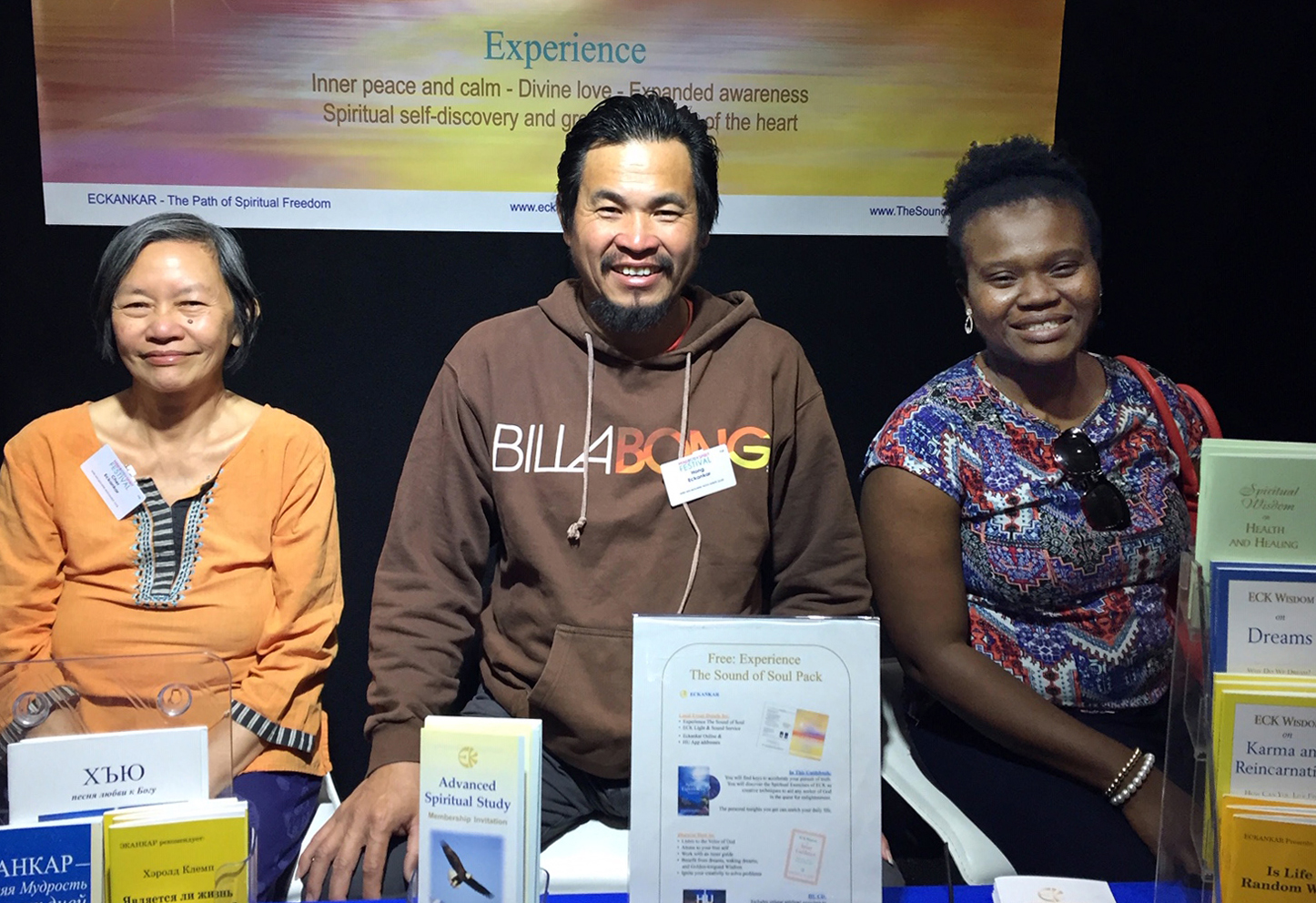 You can find us at the Expos!
Every year Eckankar in Southern Australia participates in a number of large and small expos. We also conduct workshops on spiritual topics at many of these expos.
The main expo is the MBS (Mind, Body. Spirit) Festival held in June and November every year in the Exhibition Centre in Melbourne, but we are also present at many of the smaller suburban and regional expos.
We will keep this page updated with any new information that comes along. Until then, we suggest going to the Temple within for your spiritual food, with a spiritual exercise.
Learn more about a special and very easy spiritual exercise here:
https://eckankar-essa.org.au/the-gift-of-hu/
We look forward to connecting with you!
"You are Soul, an immortal being created in the timeless worlds. You existed before birth and endure beyond time and space. God made Soul before the worlds of time and space began."
—Harold Klemp, Spiritual Wisdom on Karma & Reincarnation, p.1